City of green: Why London's parks are the best in the World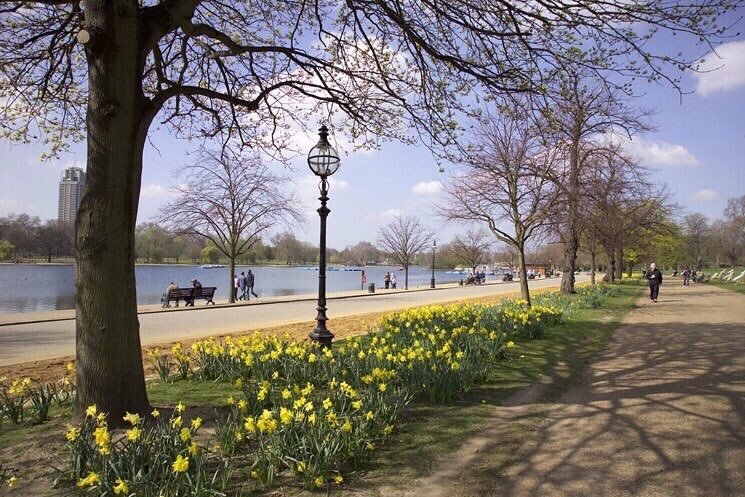 London might be a megopolis, but it's a green one. Is there a city in the world with as many lungs? It's hard to choose the best, and you could certainly spend weeks just visiting London's parks. Hyde Park is probably the most famous. This beating Green heart of central London boasts the great Serpentine - a heavenly swimming lake perfect for a refreshing outdoor dip. For the less brave amongst you, fear not; you can also take a pedalo across it if you don't feel like getting your kit off. London's biggest park is Richmond Park, and the only place in the city where you can see wild deer of the Red, Fallow and Muntjac variety. Yes, the big smoke has more than its fair share of green spaces. Here are a few more of my favourites:
First off, London Fields is in the borough of Hackney to the east of the capital. Covering 12.65 hectares, it was recorded as common pasture land as early as the sixteenth century. Hackney is very much part of the metropolitan area now, but back then it would have been countryside. Today there is a heated 50-metre lido (most lidos are unheated) – a tremendous treat in winter when steam rises off the water. There is a market most Saturdays selling crafts and hot food, and a farmers' market in the local school on Sundays. The surrounding area is great for ethnic food, and you have the fabled Hackney Picturehouse to hand; a gorgeous independent cinema.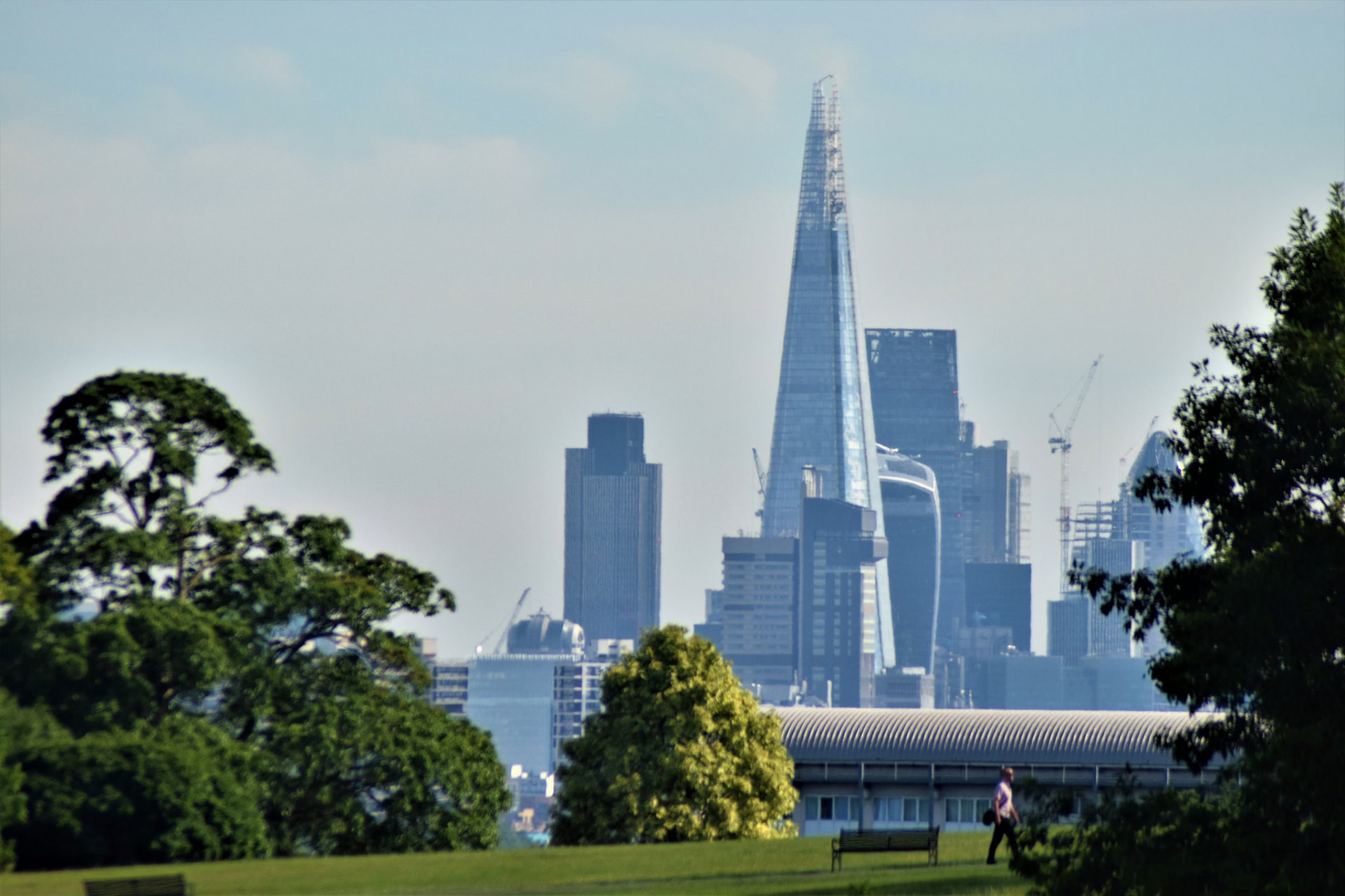 Let's head South to Brockwell Park – four times the size of London Fields - on the Lambeth side of Herne Hill. Most of it was first tamed as the grounds of a grand house, Brockwell Hall, a structure remodelled in the late Georgian period and turned over to the public in 1891 (it's open for visits). The views of London from the park are among the finest in town. There is a lido here too - unheated! – which is open till 10 pm Monday to Friday (it is open at the weekend too but with varying hours). Ever swum outdoors in the dark? If not, you're in for a thrilling new experience.
While in south London you should head over to Peckham Rye Common, which covers 26 hectares, and the virtually contiguous (to the south) Peckham Rye Park, which is 20 hectares. Here, the Romantic poet William Blake saw a cloud of angels perched in an oak tree there – lucky him. There's woodland, grassland, a waterpark and a lake. Unusual features include a fascinating tree trail which will awake the dendrologist you never knew lay within. Ever seen a Caucasian Wingnut (Pterocarya fraxinifolia), originally introduced from the Caucasus and Iran in 1782? The tree has lush green leaves that can be 60cm long, with up to 25 leaflets; the leaflets are more oblong than rounded or oval. Believe me, you'll be fascinated.
And now, we go West. I recommend Brompton Cemetery in the Royal Borough of Kensington and Chelsea. Some may think it isn't strictly a park, but to me it's too good to miss. It covers 15 hectares and is Britain's only Crown Cemetery. Opened in 1840, it contains deceased from all walks of life. Under its evergreen canopies, over 35,000 monuments and 205,000 graves reside – many of historical importance. Residents include the suffragette Emmeline Pankhurst and at least 12 recipients of the distinguished military Victoria Cross. Lots of lovely walking paths.
On the subject of cemeteries, you should not miss Kensal Green. An early Victorian masterpiece of design, it accrued hundreds of heavenly statues and mausolea atop its 65,000 graves and has an interesting (living) bird population to boot. In my opinion, this is a special sanctuary amid the chaos of a big city, and I most like going there on my own. You get a chance to think a bit.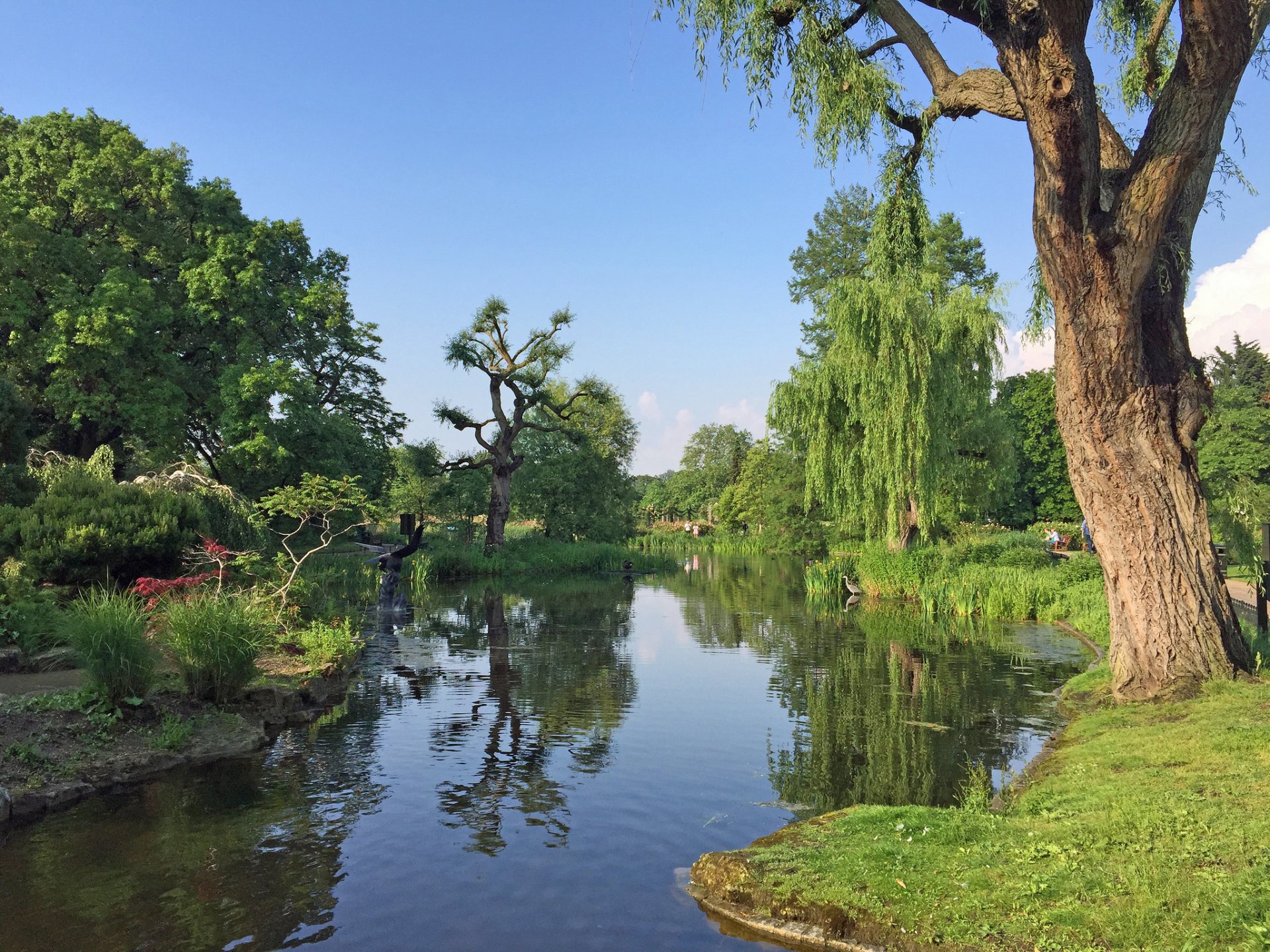 Two parks that I think of as being in the centre of town are unmissable: Regent's Park, and St James' Park. The first is more manicured than most of the parks I have mentioned in this piece, but outstandingly beautiful, especially if you catch the rose gardens in season. The wide walkways are attractive and even on a summer's day you won't find them too crowded. You might try to catch a play at the park's open-air theatre: great fun.
St James' Park is handy to walk through if you are heading say from Whitehall to Piccadilly. One of London's eight Royal Parks, it covers 23 hectares. It technically includes The Mall and Horse Guards Parade, and is flanked by Buckingham Palace (which has famous flowerbeds in the park directly in front of it), Clarence House (another early Victorian pile, designed by John Nash and currently occupied by Prince Charles and the Duchess of Cornwall) and Whitehall, the centre of government which includes number 10 Downing Street, the PM's digs. Even if you haven't been to London before you will recognise the park from television footage of important British events. Around the lakes you will certainly see pelicans as the birds have lived in St James's Park for nearly 400 years, having originally been presented as a gift from the Russian Ambassador to King Charles II.
Oh, I could go on. However I must save my top London park till last. I admit that I am a Hampstonian, born and bred. But Hampstead Heath must be one of the top parks in the world, not just in London. It's huge and much of it has been re-wilded, or perhaps was never un-wilded in the first place. You can get lost here – even I do. Woodland, heath, dell, copse – it has it all, and, in contrast to The Regent's Park, it is un-manicured. There is an unheated lido but, more importantly, there are three freshwater swimming ponds, fed by the headwaters of the River Fleet (as in Fleet Street, the old newspaper district in central London). One is for men, one for women, one mixed (over-eights only in each case). Paradise on earth in my humble opinion.
Photos by Hyde Park, Oli Lynch, Diamond Geezer, Colin
Written on 1st February 2019 by Wilf Wheeler