Did you know that on average, couples spend 132 hours every year deciding where they want to eat? That's five and a half days of solid arguments! Horrifying, right? Well, in a bid to dramatically reduce the number of food related domestics, we have found some of New York's most appetising bars and restaurants and compiled them into one handy list, should you happen to be visiting 'The City That Never Sleeps'. Enjoy!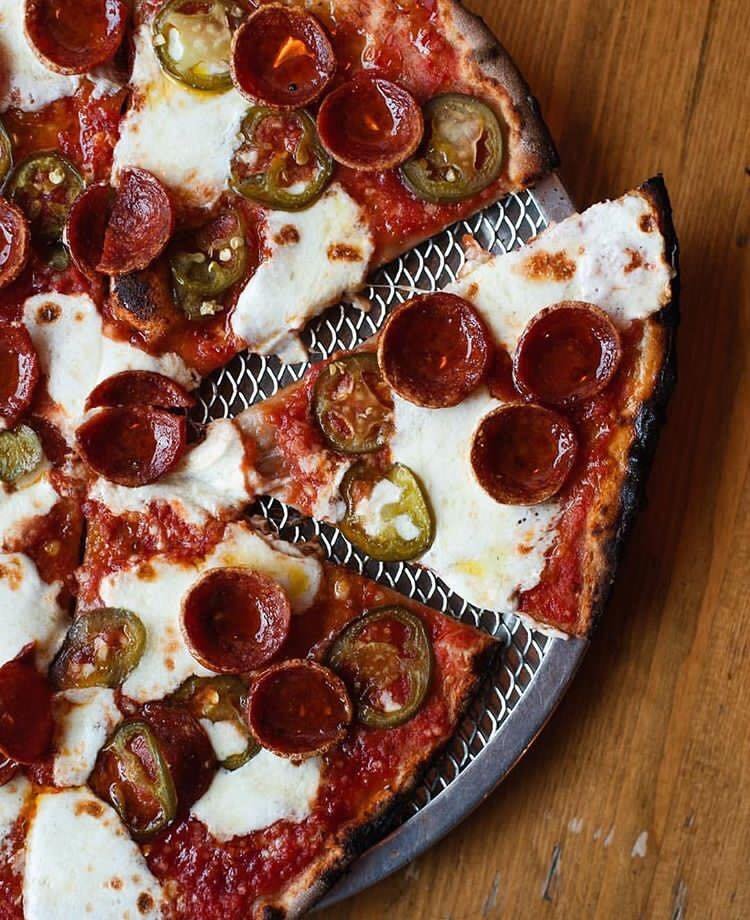 35 Downing St, New York, NY 10014, USA / 919 Fulton Street, Brooklyn, NY 11238
Emily Hyland, co-founder of PizzaLovesEmily, and her husband have never suffered from such an issue. Their passion for pizza has culminated in two beautiful pizzerias, located in Brooklyn and the West Village. If it is a rustic, homemade pizza you're craving, look no further than Emily's wood burning ovens, where her handmade mozzarella bubbles gently atop their lovingly made-to-order dough. If you're feeling adventurous, why not try their trademark 'Vodka Pizza' where the mozzarella is infused with a vodka sauce – what's not to love!
178 Broadway, Brooklyn, N.Y. 11211 / 255 Northern Blvd Great Neck, N.Y. 11021
If you are one of those tourists who love to discover new places, but also never want to stray too far from the comforts of familiar food, Peter Luger's Steakhouse is just the place for you. Since 1984, this New York institution has been rated the best steakhouse in the city, earning itself a Michelin star in 2017. By alternating the menu daily, Luger's ensures you will never get bored of this culinary landmark as they serve up USDA Prime steaks, one of the highest possible grades of beef!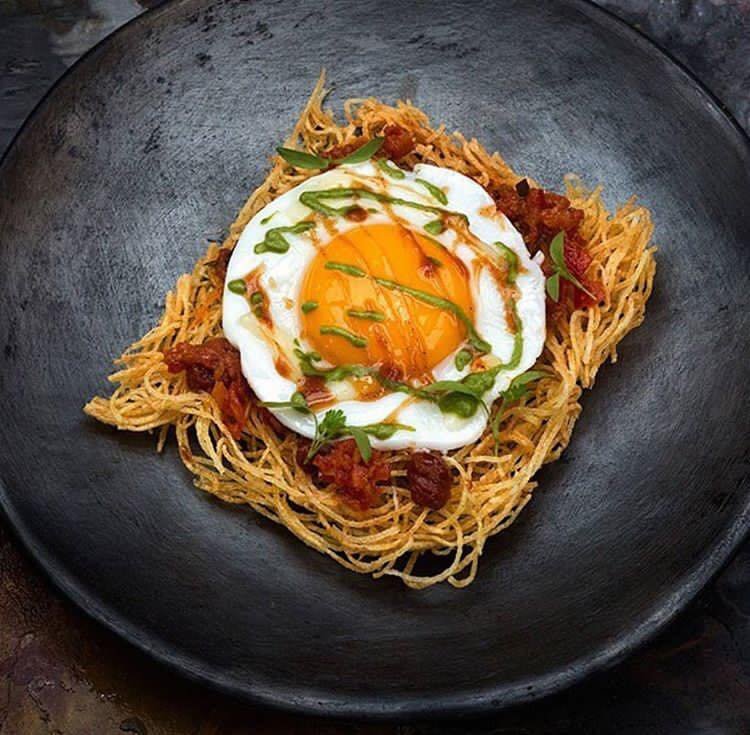 123 W 56th St, New York, NY 10019
As you might gather from the revealing name of this restaurant, Indian Accent concerns itself primarily with the colourful cuisine of India - but not as you know it! A visit here will not be anything like your usual Friday night trip to the curry house for a Tikka Masala. Head chef Manish Mehrotra has reinvented Indian cuisine, as he reinterprets the classic Indian dishes by entwining global techniques with quintessential Indian flavours. From ghee roast lamb with roti pancakes to sweet pickle ribs, sundried mango and onion seeds, there is no doubt you will find something at Indian Accent to fulfil all your foody desires!
119 1st Avenue, New York, NY 10003
Oiji is an exciting, sleek restaurant which serves up refined Korean cuisine to New York's hungriest. Co-chef/co-owner team of Brian Kim and Tae Kyung Ku have devised a mouth-watering menu to entice customers of all demographics. The unique dining experience does not end with the food as their award-winning mixologists concoct luscious Korean style cocktails, adding that certain je ne sais quoi to your visit to Oiji.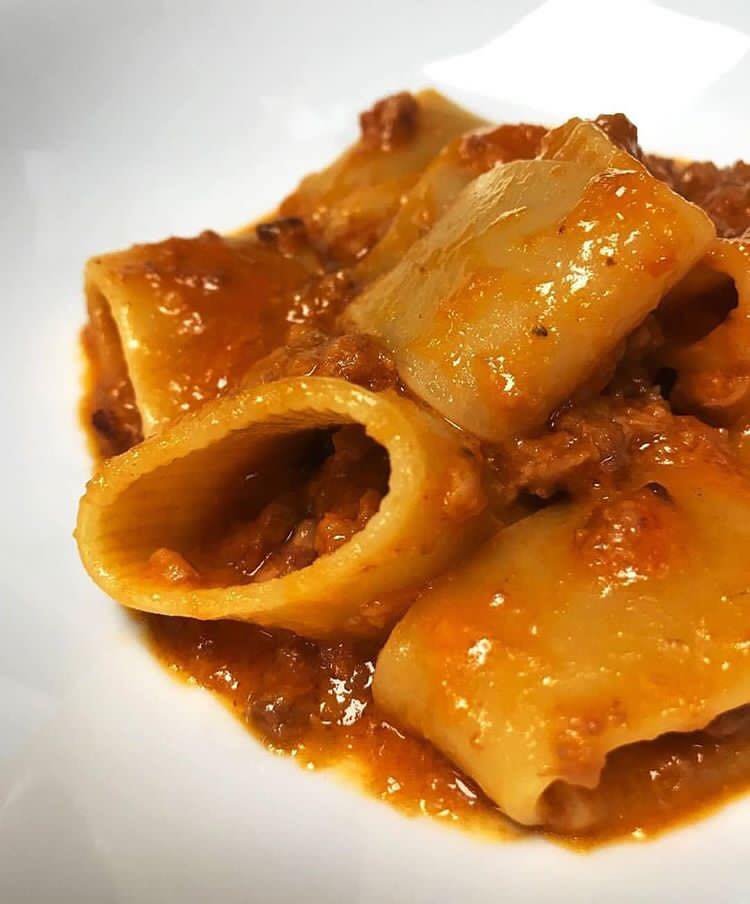 85 10th Ave, New York, NY 10011
The city of New York has a rich Italian heritage, and this is celebrated at one of the its most sophisticated Italian restaurants, Del Posto. For just under 40 years, the stringent critics at The New York Times refused to give an Italian restaurant a four-star review… until Del Posto came along. According to their website, Del Posto can offer "the ambiance of European luxury, palate-enlightening cuisine, polished service, and a world-renowned wine list to culminate in an Italian dining experience unlike any other". Providing the $164 price tag for their 5-course dinner menu, or the $194 tag on the 8-course dinner menu doesn't discourage you from visiting, it is assured that you'll be in for an unforgettable evening!
18 King St, New York, NY 10014
If you're after equally delectable food at a slightly more affordable price, you might be tempted by King, aptly located at number 18 King Street. They offer a combination of simple Italian and French cuisines, with a daily-changing menu to keep you going back for more! The classic menu lends itself to the very modest and relaxed décor inside the quaint restaurant, temporarily transporting you 4,000 miles to the Italian coasts which hug the Mediterranean Sea. The cleverly devised menu ensures that every customer will find something to suit their tastes, however fussy or limited they may be!
30 Water St, New York, NY 10004
In a nod to the traditional pubs of Ireland, the 2015 and 2016 'best bar in the World' offers a plethora of classic drinks including an enviable collection of Irish whiskies. In amongst the hustle and bustle of New York City, this spot is a favourite amongst locals particularly due to its relaxed, no-nonsense design which welcomes you in like a good old-fashioned pub should. Providing you're willing to pay $18 for a cocktail and can get over the particularly sinister name of this bar, then this could certainly be the place for you!
30 Water St, New York, NY 10004
All aboard! Grand Banks is one of New York's finest waterfront bars and is inspired by the oyster barges that were dotted along the Hudson River in the 18th and 19th centuries. Not only do they offer a range of bespoke cocktails, but their delectable oysters have earnt them the title of 'Best Oyster Bar in NYC', according to The New York Observer. The Grand Banks offers a unique culinary experience to their customers and an evening out from the bustling concrete jungle. Condé Nast Traveler have said of Grand Banks that it is as "close to being on vacation as any native New Yorker can possibly feel", meaning if you are after a quintessentially New York experience on your trip, perhaps this isn't the place for you! Otherwise, the mouth-watering taster menu accompanied with the expertly crafted cocktails might be enough to entice you in!
So, there we have it. Eight of the best bars and restaurants that are not to be missed should you happen to visit 'The Big Apple'. Not to fear, if you happen to subscribe to the 'fast-food revolution', there are plenty of places for you. From the street vans that serve up 99 cent hotdogs, to the 250-odd McDonald's that plague the city, there is also the more affordable, child-friendly option should you be travelling with your hard-to-please offspring. But, in a city where there is a countless number of things to fill your time, set some aside to sample the world-renowned restaurants that doff their cap to the great flavours and cooking techniques of the world.
Photos by PizzaLovesEmily; Indian Accent; Del Posto
Written on 1st September 2018 by Alex Lucas