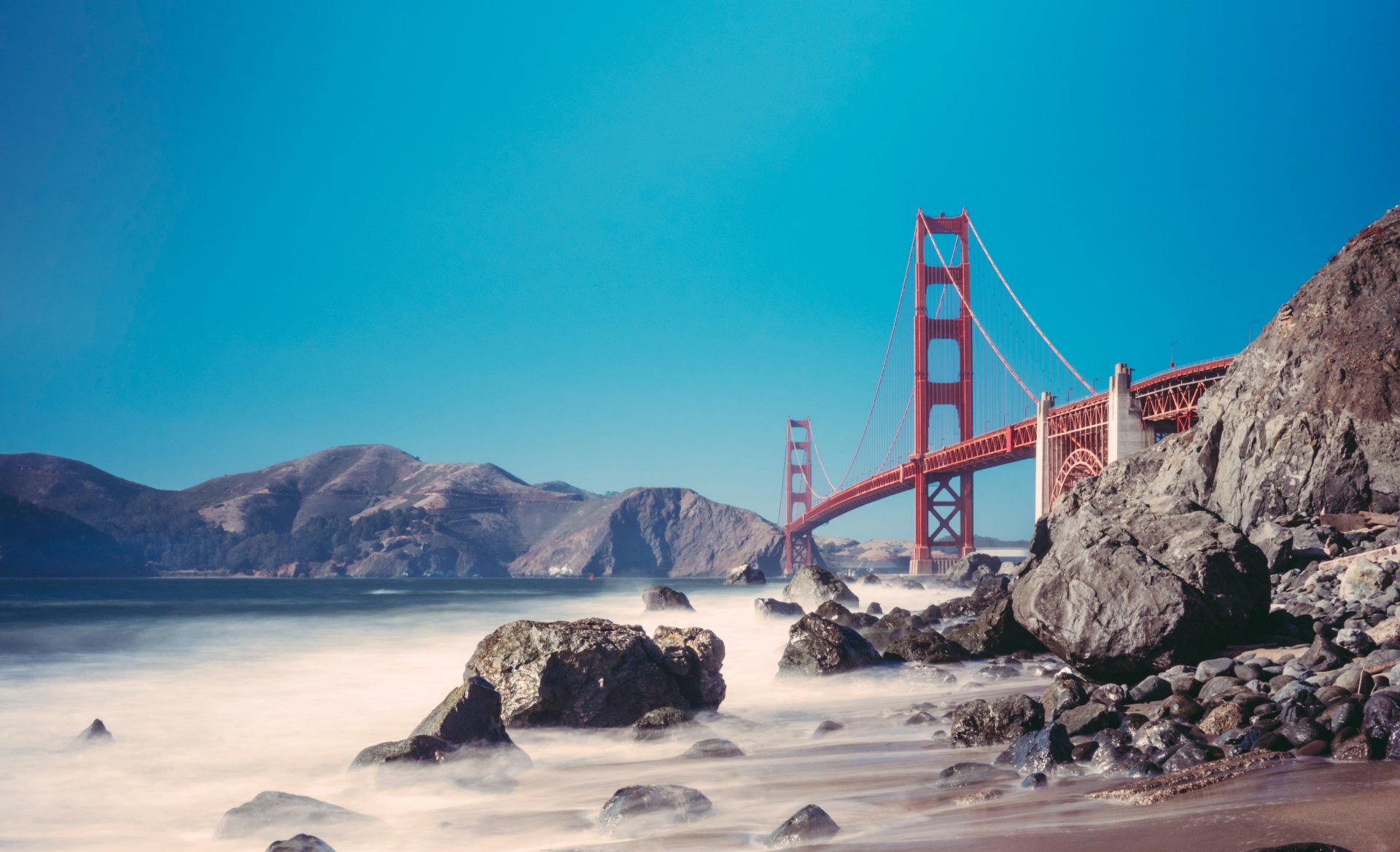 The imperious Golden Gate bridge provides the city with a perfect gateway. Looking out to the San Francisco Bay, it's hard not to think about the journey made by Frank Morris, John Anglin and Clarence Anglin when they escaped Alcatraz Prison 30 years ago. The trio chiseled away at the concrete behind their cells using metal spoons, and eventually - somehow - broke through. The false walls that they fashioned concealed this audacious endeavor from the guards, as did the head shaped papier mâché dummies (complete with human hair stolen from the barber shop) which the escapees placed in their empty beds to avert suspicion. Yes, to gaze out from that majestic golden vantage point is to imagine the uncertainty faced by those three young bank robbers as they sailed through foggy waters in a raft made from stolen raincoats. Did their journey kill them? We don't know, as they were never seen again. Plan a visit to Alcatraz while you are in town: it's a great place to start, and part of the Golden Gate Recreation Area.
From the fabled bridge, you can also see Baker Beach on one side, the East Bay area on the other and, if you look behind you, the city itself. For the film buffs among you, the bridge has featured in big budget productions like Star Trek and X-Men but it's also had its fair share of real-world drama. At least three women have given birth while crossing the bridge, an ostrich has escaped from a vehicle on it, and a Guinness World Record has been set for the largest number of people doing jumping jacks in 24 hours. 11 People sadly died building this 80 year old landmark.
So what is it about San Francisco? To what does this relatively small town owe its giant reputation? Why are the city's residents so famously smug about their beloved hometown? To answer these questions, one could compose a list of the many star attractions which this iconic city has to offer. You could talk about the oldest and biggest Chinatown in America, birthplace of Sino-American favorites like Chop Suey and fortune cookies. Or the Mission, a neighborhood where the walls are decorated with over two hundred eye-catching murals, each one a gorgeous illustration of the district's Hispanic heritage and progressive political outlook. You could even talk about Haight-Ashbury, cradle of the sixties counter-culture movement before you were born. Its trip shops, record stores and wheat free weed brownies are still as vibrant and authentic as ever.
But to merely recite the long list of fantastic things to do in this city would not be doing it justice. Such a list would not, alone, get to the heart of why so many people, from so many different corners of the world, fall in love with this bizarre place. To do so doesn't require a list, but a single word. Style. Yes, everywhere you look, San Francisco oozes style. You can see it in the city's famous 'painted ladies' – beautiful, multicolored Victorian houses of a kind you'll find nowhere else in the world. The best place to look at them is Alamo Square, as seen in the opening credits of the cult classic television series Full House. You can also see it at the Ferry Building - arguably the city's most stylish piece of architecture. Probably the only place in America where a historic transport hub doubles up as a food Mecca; on Tuesdays, Thursdays and Saturdays local farmers showcase fresh produce in this elegant sandstone Beaux Arts building. From here, you can catch one of the timelessly attractive cable cars up to nearby Fisherman's Wharf. Want to visit the bakery where sourdough bread was invented? Me neither, but this neighborhood is also the place to embrace the child inside you, starting at the Musée Mécanique, a museum in name only which is home to more than 200-coin operated vintage arcade games. Those of you more interested in the sourdough should head to Boudin Bakery, the birthplace of this classic bread where you can watch bakers wrangle with the dough in a showcase kitchen. While you're in the area, be sure to admire the basking sea lions which 'haul out' all year round behind Pier 39. From Bay Bridge to the Golden Gate Park, this is a city which smacks of sophistication, class and elegance - characteristics not often associated with its flashy Southern sister, Los Angeles.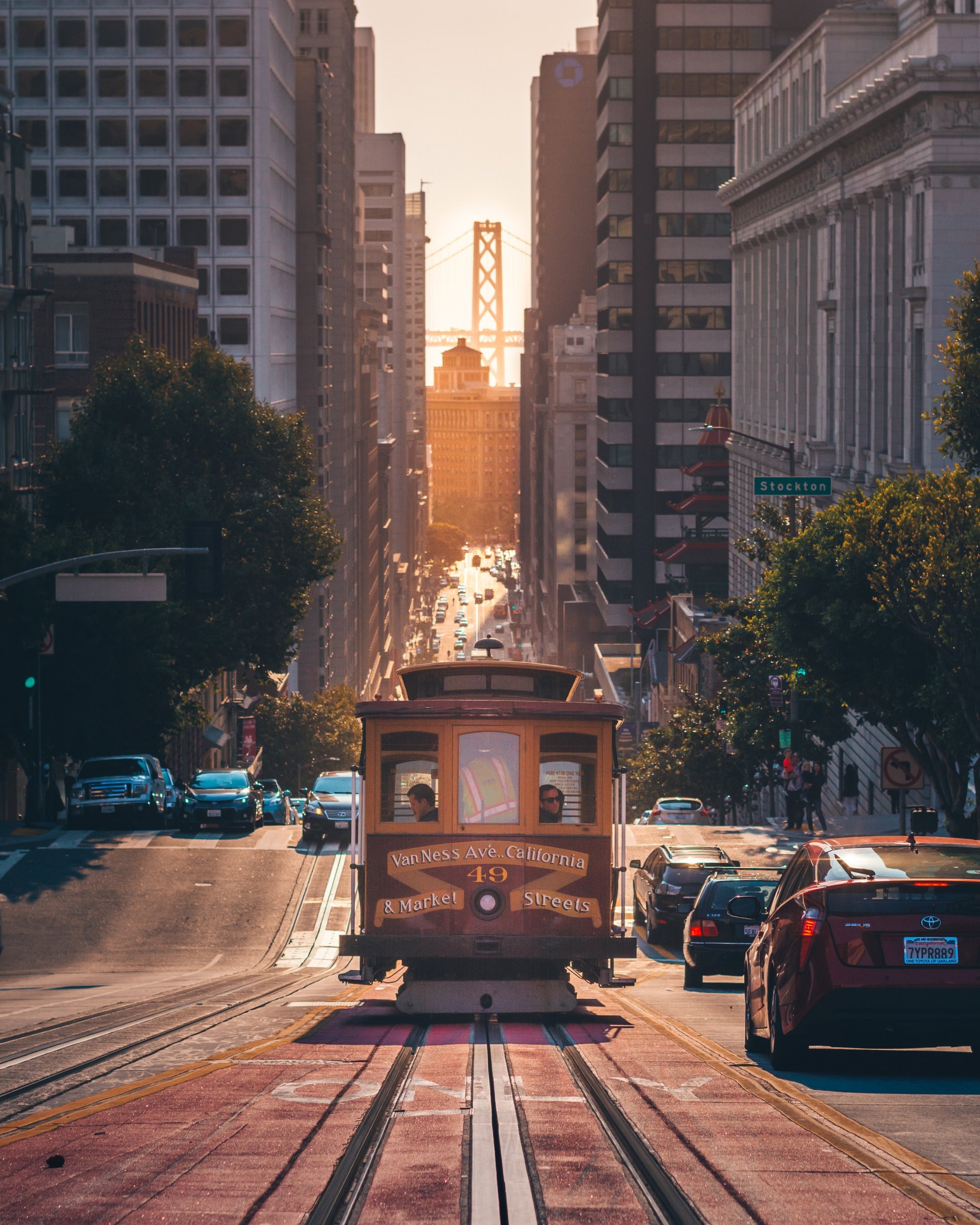 Head into the centre of town, and you'll stumble upon the Castro district. A must see for film lovers, the area's 100-year-old movie theatre isn't like other cinemas. It is one of the few theatres left in the US where productions are introduced by a pipe organ, and the shimmering gold walls are littered with rare film posters. The district is best known, however, as the epicenter of America's LGBT community. The Castro was once home to the legendary gay icon Harvey Milk, and the plaques on Rainbow Walk honour historic champions of the LGBT cause.
Anyone who enjoys reading can't miss City Lights bookstore in North Beach, a mainstay of free speech and radical literature which still leads the way as a centre for progressive politics. If you're looking for something a bit different, then head back to the hippy district (where else?) for the chance to go roller skating in a church. I'm not joking - at the Church of 8 Wheels you can rent skates and roll around beneath a sparkling mirror ball. If you want to blend in, be sure to wear a costume, as the regulars here always dress to impress. So, whether you're into movies, bookshops or roller skates, San Francisco has something for you.
Photos by Jamie Street; Amogh Manjunath; Aaron Kato
Written on 1st October 2018 by Wilf Wheeler